Média
Vision
inLibro's proposed solution was developed around the open source sofware Xibo.
Média Vision is a dynamic digital display software solution allowing you to better manage communication with your patrons via your screens and digital displays.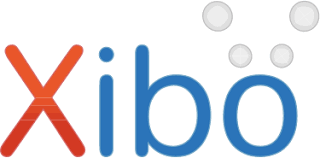 Multiple Digital File Format Support
Média Vision's content management system provides a wide range of document types:
Text
Image
Live or recorded video
Slideshow
RSS feed
External CSV files
Web page
Signage Network Divided in Zones
Média Vision transforms your screens into a display network by dividing them into different zones. A set schedule can be assigned to each zone. You can assign your screens to each zone so that the content is displayed according to a set schedule.
Posting According to a Flexible Calendar
Média Vision possesses a powerful scheduling management system that manages your signage campaigns in a flexible and intuitive manner. A dynamic priority system ensures that alerts are given priority over other scheduled items.
Planned Activation
Média Vision may power up the screens at a specific time and have them go into standby mode when trafic is low.
User Management
Média Vision has a comprehensive user management module. This module allow access to the content management system based on an identifier and a password.
The SAML protocol may be used for user authentication from a centralized system.
Web-based Application
All screen display management, from adding media to managing a schedule, starts with a Web based interface. All you need to manage your signage network is a computer with a Web browser connected to your network.
Windows and Android Clients
A mini computer connected to the screen manages communications with the Média Vision server.
The mini computer can be powered by a Windows or Android operating system.
Widgets
Média Vision supports various useful widgets
Clock
Google maps
Weather
Twitter feeds
Financial information
Data display