UndeleteRecords Instructions
Description
This plugin allows you to undelete records and their items that you have deleted by mistake.
The plugin
The homescreen allows you to choose a period in which items have been deleted. Simply choose a begin date and, optionally, an end date.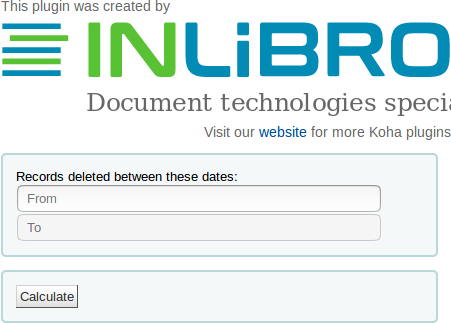 A list of deleted items according to the chosen period appears. All that remains is to select the items to restore and press the "Confirm" button. Selected items will be restored. If these items come from records that have already been deleted, they will also be restored.