Allow hold request on specific item (from a user account)
You can decide if library users are allowed to place hold on a specific item by simply editing the «item level holds» value in the circulation rules.
1. Go to Administration > Circulation and fine rules
2. Edit each item types and patron categories whom are allowed to place hold on specific item. Change the «Item level holds» setting value to «Allow» or «Force».
3. Click on «Edit» at the end of the line (a yellow highlight should appear on the line)

4. Scroll down to the last line of the table, then edit the rules. Change the setting value of the column «Item level holds».

Don't allow : Will only allow patrons to place hold on the next available copy. Allow : Allow the user to place hold on a specific item OR on the next available copy. Force : Will only allow users to choose a specific item
5. Click on «Save»
To place an hold on a specific item
Intranet
In the hold confirmation form, select the "item"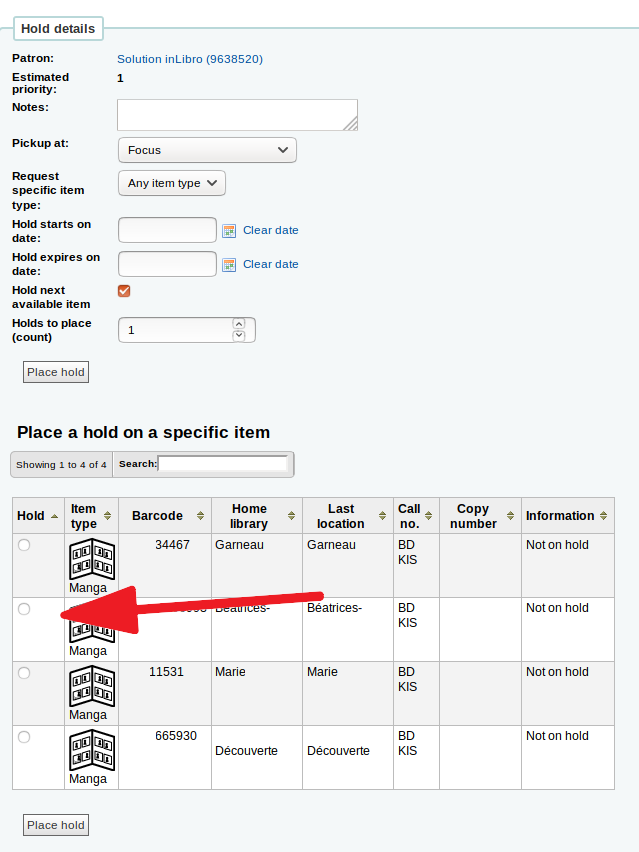 then, click on "Confirm hold"
OPAC
In the hold confirmation form, click on "Specific item"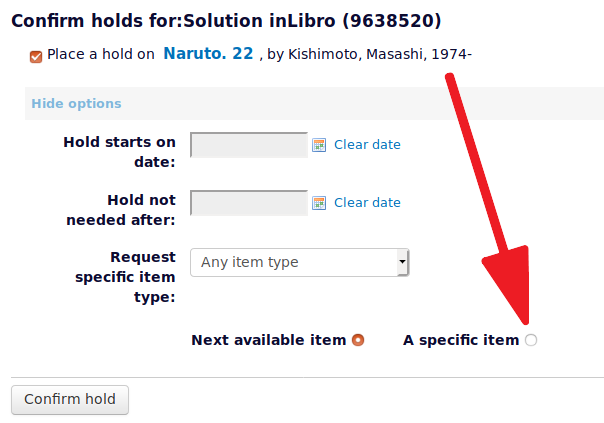 Then, select the "item"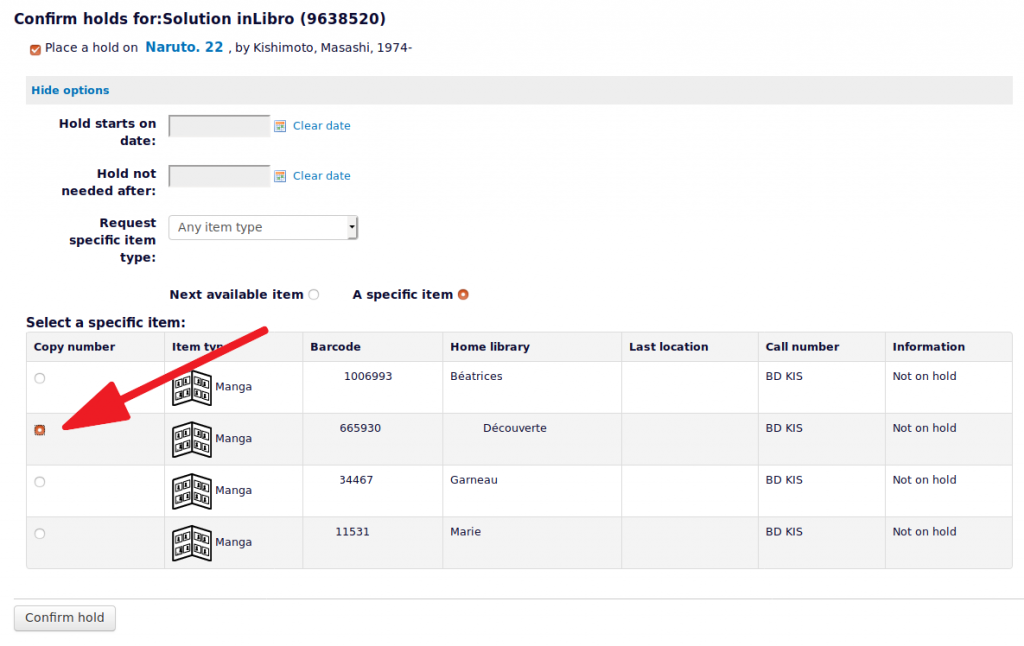 and click on "Confirm hold."