Change a password from the staff interface
Sometimes, a user can ask you to change their password, or you may have to change a password that you were assigned.
In the patron's file, click on "Change password"

Write the new password twice, once in each field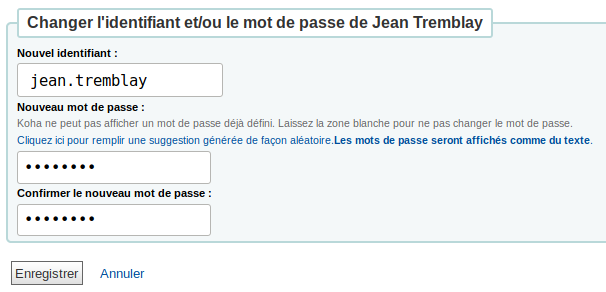 Alternatively, you can let Koha create a random secure password for you by clicking on "Click to fill with a randomly generated suggestion"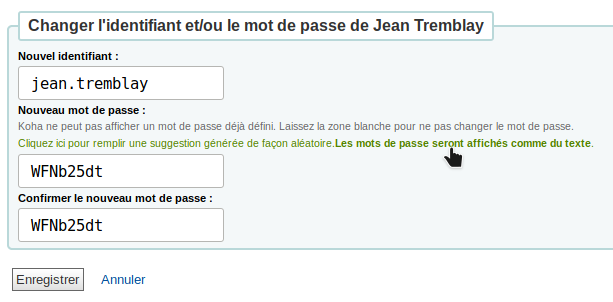 Change a password from the OPAC
Patrons can change their password themselves through their online account.
Warning! This requires that the OpacPasswordChange system preference be activated. This is not recommended in cases where users authenticate through another service (LDAP, SSO, OAuth, etc.).
The patron must first log into their online account with their current password. (If they have forgotten their password, they can recover it by email.)
From their account, they must click on "Change your password"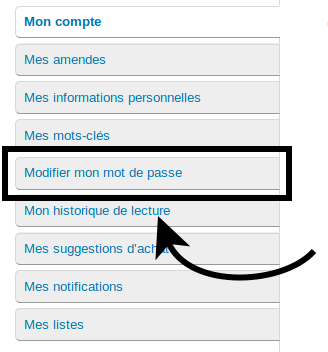 They must then type in their current password, and their new password twice.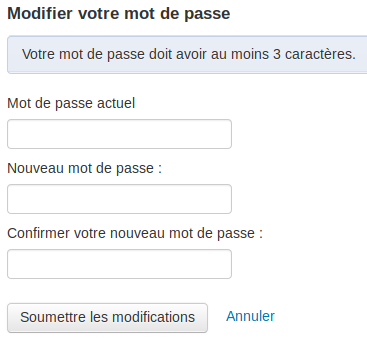 Finally, click on "Submit changes" to save the new password.
Email password recovery
In cases where we have completely forgotten our password, it is possible to change it using the email recovery service.
Warning! In order for this service to work, the OpacResetPassword system preference must be activated. Furthermore, the patron must have their email address on file.
In the OPAC, click on "Forgot your password?"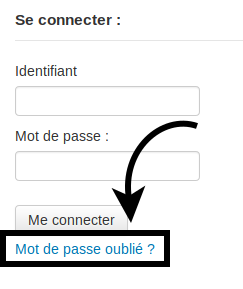 Enter your username and your email address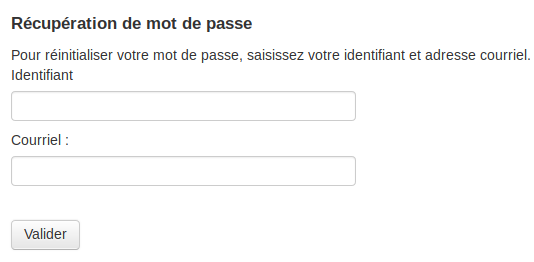 You will receive an email with a link, click on that link
If you, or the patron, haven't received the email, make sure to check in your spam folder. Some email providers consider this to be spam.
The link will bring you to a page where you will be able to enter your new password twice.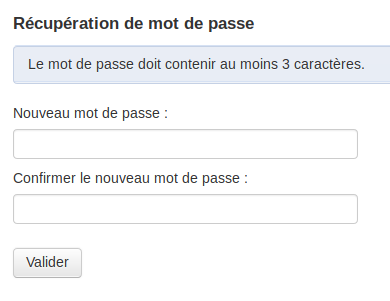 Click on "Submit" to finish.
See also:
How to change user id and library card number?
l