How to check the item status (without a checkin)?
Someone has left a book on a table, and you are not sure if it is check-out or not.
In doubts, try a simple "catalog search" to obtain the item status and/or the borrower's name.
Item status check
1 In Koha homepage, click on "Search the catalog"

If you do have search index options on this page, select the "barcode" search
If you do not have search options, click in the search box and type "bc:" followed by the barcode number (without space)
example: bc:1234567

" bc " stand for "barcode."
2. Click on "Submit" to search
3. Find the barcode
Record with multiple copies
Tips: School manual record may contains several copies. Use the search filters to isolate results.
In the record holdings, click on "Activate filters"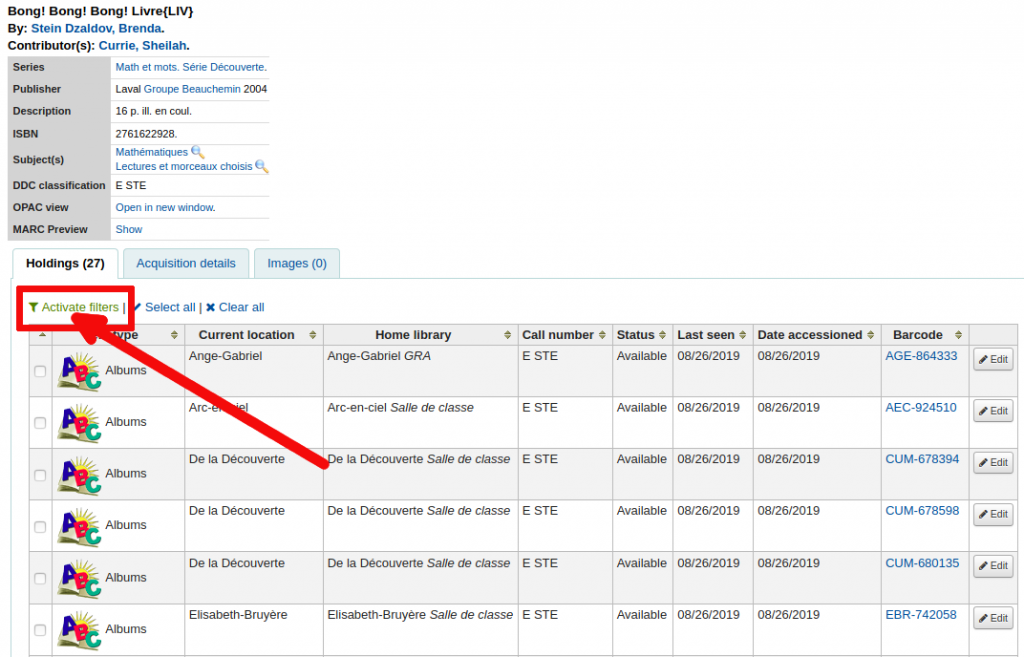 In the barcode column, scan the barcode in the filter