Give access permissions to staff members
Note: All staff members must have a user file in Koha. Learn how to add a new user.
Go to the user's file.
Click on "More" and choose "Set permissions"

Check the permissions to give this person

superlibrarian: has access to all Koha modules and functionnalities.
catalogue: this permission is necessary for all staff members, it gives access to the staff interface.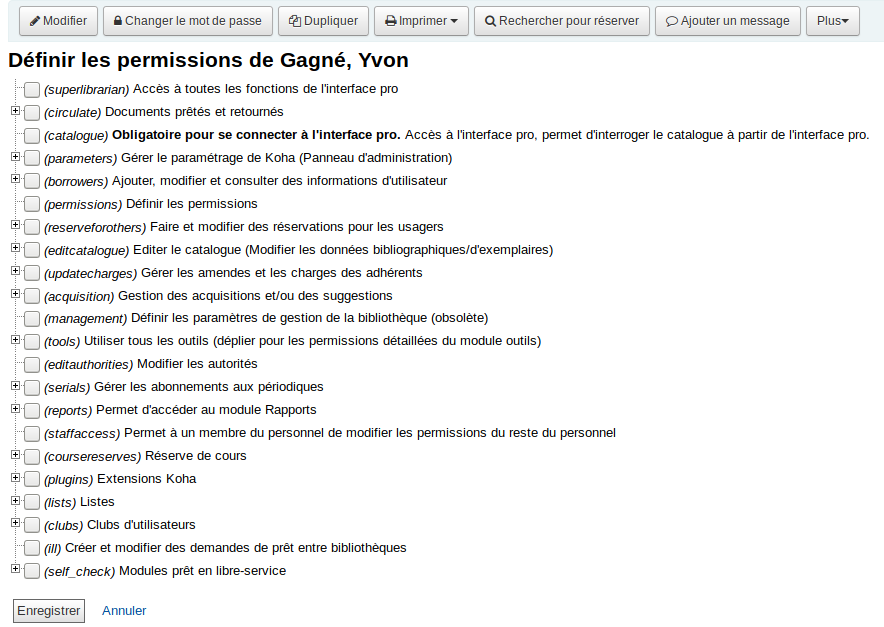 For the explanation of all permissions, see the Koha manual.
Click "Save".
Related articles